Boost conversion rates on your registration pages: Introducing GeniePT, Your Expert Event Registration Assistant
Your brand voice, your event details, one powerful registration experience
Our industry thrives on innovation, and this new release from the team at gther aims to take the next step down that path towards next-gen event technology. We're lifting the curtain on GeniePT, a ground-breaking registration add-on and an exciting leap forward for event management teams. It's the first of its kind in the events industry!
Imagine providing immediate, personal attention to every single lead, giving on-message answers to the simple questions your prospects might have about your event, while keeping your sales and support teams free to focus on answering the higher level queries and planning the event.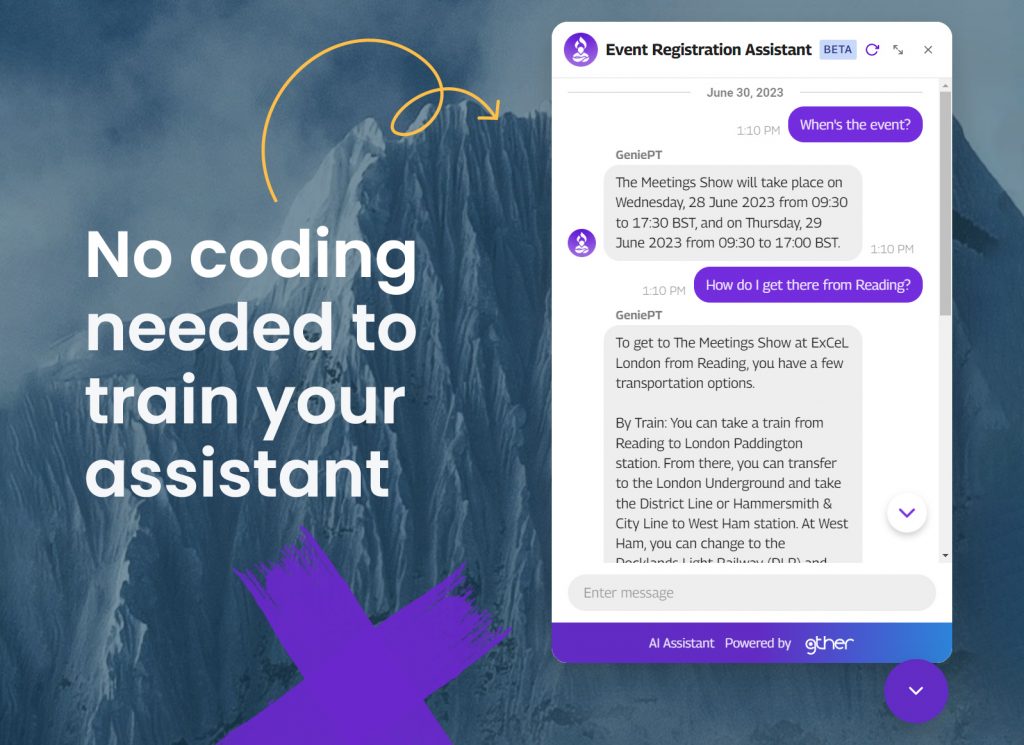 Users can ask questions in any language, and the chatbot will reply fluently, with no delay. Switch language mid-chat and GeniePT follow suit.
GeniePT can answer more than simple questions such as 'What time is the event' or 'How much do tickets cost' – users can ask advanced and tangential questions such as 'What is the easiest way to travel to the venue from the airport?' and 'I'm interested in sustainability – which speaker sessions should I attend?'.
At its heart, GeniePT is a savvy digital concierge, created to ensure that event-goers find exactly what they need without the endless scrolling or searching on cluttered registration sites. This isn't your average chatbot though. GeniePT learns and adapts, is highly customizable, and is designed to communicate in your unique brand voice.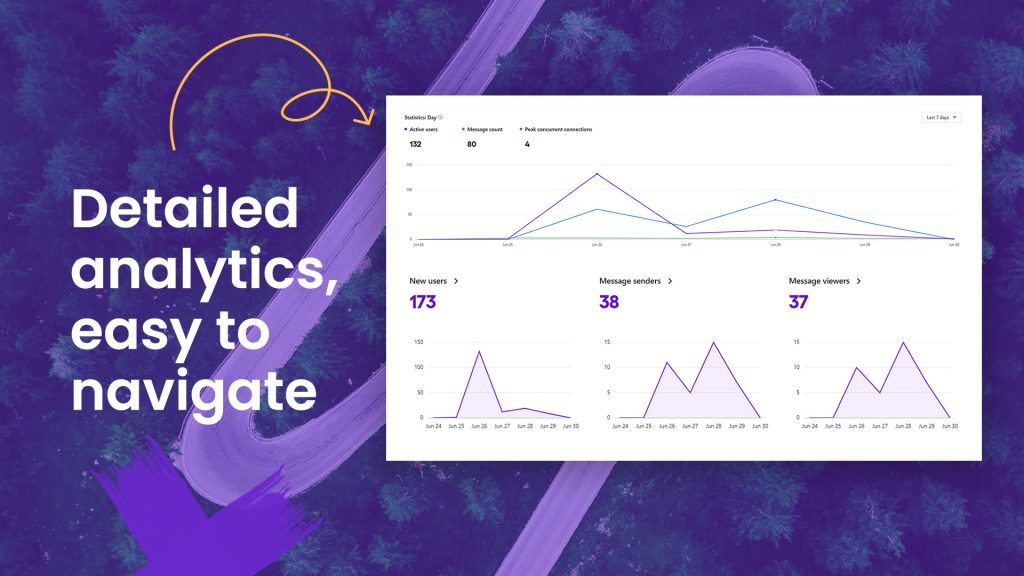 To get GeniePT working its magic, all it takes is three simple steps:
Feed the AI model with the details of your event and brand.
Sprinkle the GeniePT magic on your event registration or event website.
Sit back and watch as users effortlessly tap into all your event information.
GeniePT goes beyond basic Q&A. It tracks every query, helping you gain invaluable insights into the sentiments and needs of your registration prospects. It learns from common questions, allowing you to refine your marketing content and improve future event experiences.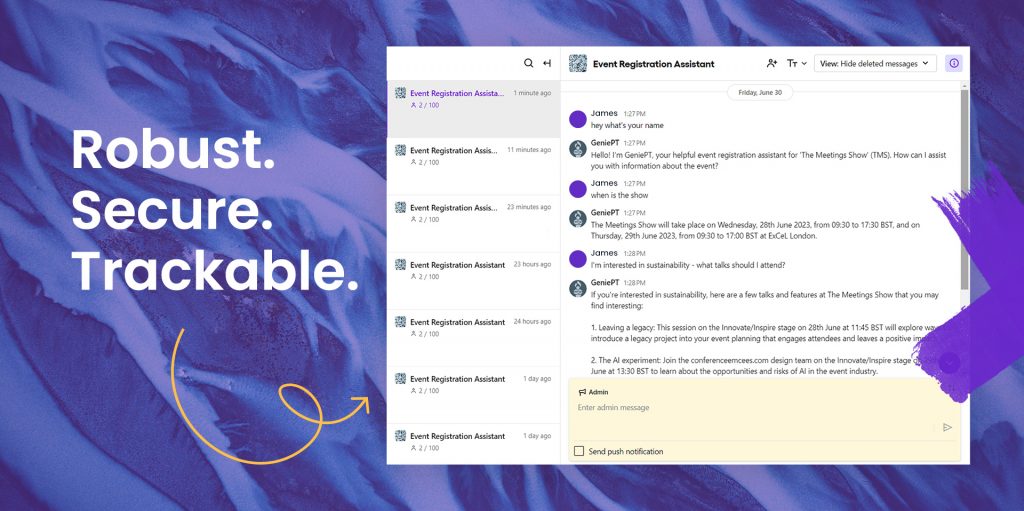 Your brand, your rules. GeniePT is fully white-labelable. Change its name, its avatar, and train it to respond in your distinctive brand voice. Edit content, add to the training set anytime, and keep your genie in line with your evolving brand needs.
How long does it take to set up? GeniePT is quick to deploy and comes at a flexible, low monthly cost, making it a perfect companion for businesses of all sizes.
See GeniePT in action in our early release teaser demo:
We're just scraping the surface on what's possible to build tools to power tomorrow's sell-out events. It's clear that the future of AI in event technology will hinge on more than just content generation and matchmaking. Our mission is to save your event team time to focus on the parts of the event that matter!
Follow the link to try a demo!